Accounting and consulting firm, MNP has moved to a new energy-efficient space on the 8th floor of the HSBC Tower on Victoria Street.
"We invested in our Prince George regional hub because we believe in the Northern B.C. market and see substantial growth and opportunity here," explained Jameel Sayani, Regional Managing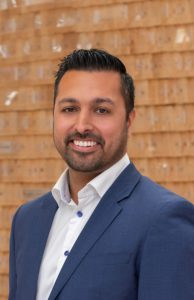 Partner.
MNP's regional office in Prince George was initially on the 5th floor of the building, the office employs 50 people.
"Our space is new, yes, but it is also very efficient and will allow us to increase our professional staff in Prince George by 40 percent in the next ten years," added Sayani.
The 13,743 square foot design is fully digital with LED lighting and is completely exempt from any traditional file storage rooms.
The firm has 50 offices province-wide, paces in Quesnel, Williams Lake, Vanderhoof, Terrace, Kitimat, Chetwynd and Fort St. John.
"MNP is committed to the region, as advisors and as an employer of choice," explained Sayani. "We live here, invest here, and want to help grow the businesses in the north."