Overworked and understaffed.
Those are the two best words to describe the workload nurses face in Prince George and across the North according to the BC Nurses Union (BCNU).
They have unveiled a campaign called 'Is it bad? #itsthatbad' to highlight this issue.
BCNU President Christine Sorensen believes nurses have been stretched thin far too long.
"There are fewer resources and not enough nurses, not enough health care professionals and nurses are working overtime, they're coming in on their days off, coming in on vacation working extended hours, working short staffed and all in the attempt to provide safe patient care."
"I have been a nurse for 30 years and I know what healthcare was like when I first started where nurses had time to spend time with patients to actually understand their care needs well and to be able to provide comprehensive care to really holistically look at the patient, the demands on the healthcare and system are so great now that nurses barely have time to meet minimal care needs and are certainly having difficulty at times meeting professional standards."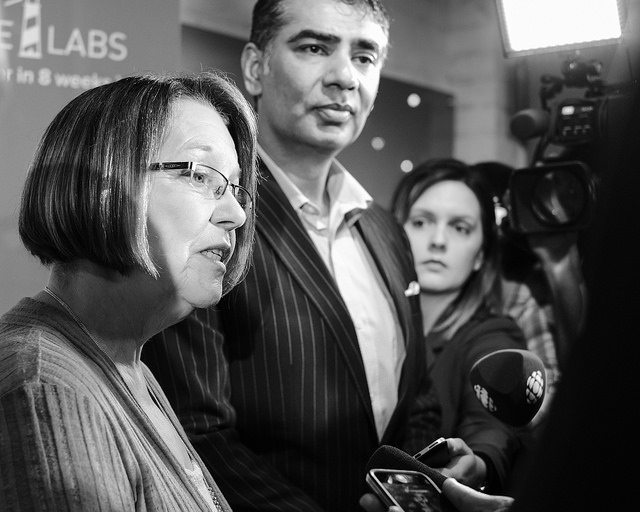 However, the issue isn't being lost on Prince George-Valemount MLA Shirley Bond.
"They've expressed concerns about issues related to violence nurses are experiencing on the job in some facilities and also the need to ensure that we continue to train and recruit enough nurses to staff our hospital."
To make matters more troubling, 83% of BC nurses say the workload is either a major problem or somewhat of a problem while 79% disagree there is enough staff to handle the workload.
Under the campaign, the nurses union has a tab where you can submit your thoughts to your local MLA.
The BCNU took this step because they believe healthcare has been put on the back burner by the government far too often.
"There's an awful lot of attention paid to things like transportation and housing but at the end of the day, if we don't have our health and we don't have the health care that we need many other things will be impacted and it's time for the public to stand up with the nurses and say enough is enough with our healthcare system," explained Sorensen.
The idea of travelling nurses to cover the vast area of Northern BC is being carried out right now by health authorities, but Bond would like to see something different.
"My preference would be to have a full-time complement of nurses that feel they can do their job with the workload that they're expected to carry and what we're going to continue to do is ask for an ongoing investment into health care in Northern British Columbia."
Sorensen has heard no shortage of concerns from fellow nurses working at Prince George's University Hospital, or at other medical facilities in the region, where positive patient outcomes are being put at risk.
"[Understaffing and overcapacity] are directly associated with increased medical errors, poor patient outcomes, and the increased risk of violence. We are seeing this in the north and we're certainly seeing long waits for people in emergency rooms, long waits for people to be placed in residential care facilities, long waits for people to be discharged from hospitals into the community and those certainly are concerns the nurses have been raising in the north."
Recruitment of nurses continues to be a highly-contested topic of conversation with the BCNU working very hard to accommodate new hires as well as holding onto the current staff who make a difference day in and day out.
"What they are looking for is support not only in the workplace but in the community as well. Housing is difficult to acquire and they may be often bringing family members with them, so looking for supports and employment opportunities for their family."
WATCH: