Trades and Technology training at the College of New Caledonia got a major boost in Prince George today (Thursday).
John Brink is donating a million dollars over the next decade to the college.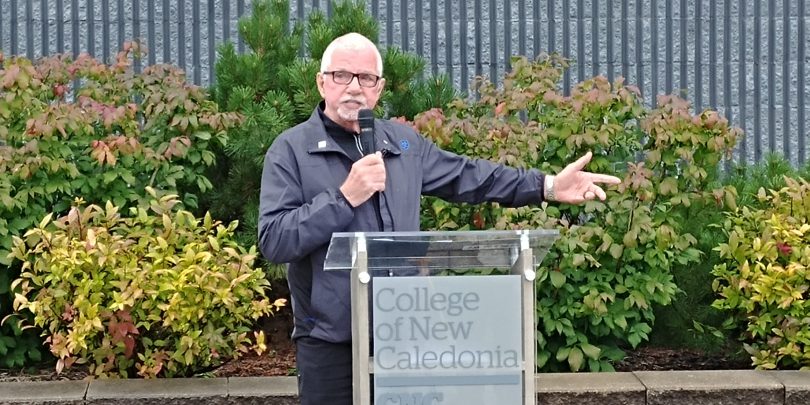 He believes the industry will weather the current storm just fine as it pertains to mill curtailments and shutdowns.
"I still very much believe as I did back in 1999 in skills training and as the industry goes through this transition we will still need different skill sets for different jobs as different equipment is being used for the different products that we make."
"I believe the demand will be there for the marketplaces there and the marketplace will demand more lumber. We have the best fibre and the best location and I think there is a tremendous future for the industry going forward."
CNC Interim President, Tara Szerencsi tells MyPGNow.com donation puts them in a better place.
"John's gift is so generous and we are so excited to be working with him over the next little while and determine how best to use this donation over the next ten years. This is a really exciting announcement for the students in our region."
Szerencsi believes they can utilize the funding in a number of areas.
"There are lots of areas of need. We can certainly upgrade shop equipment and training aids, we can even do a facility shop upgrade, student awards and we can even put towards the launching of new programs."
The contribution coincides with the college's 50th anniversary.
The funding kicks in at the start of next year.