The construction boom in Prince George is continuing at a rapid rate.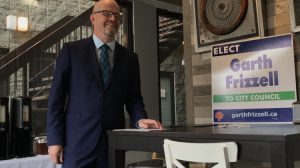 According to city officials, 210 building permits worth nearly 109-million dollars were issued as of the end of May.
That more than triples the 34.6 million in permits granted during the first five months of 2020.
Councillor Garth Frizzell spoke with MyPGNow.com.
"It's a growing city and we need that extra housing to come online as soon as possible. It's really promising to see what is going on in this city."
"The numbers around the housing have been pretty staggering. It is hard to pin it down to one particular area because we know there is construction going on in all of the sectors and this is going to extend into the coming years as well. The really interesting part of this is that it is not limited to public, private or residential sectors. We are seeing growth across the board."
This includes a number of new apartment and townhouse projects that were green-lit and are worth a combined 46-million dollars.
Frizzell believes the upcoming Census will show our population growth.
"There is no way we are still down in the 72-thousand range. We are seeing people coming in, we've seen pressure on the current housing than we have right now and this growth that is coming as well."