Welcome to Hartley's Cat Scan!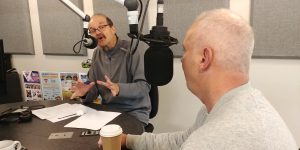 This is a weekly podcast featuring the 'who's who' of the Prince George Cougars.
Hartley's guest this week is Cougars head coach and general manager Mark Lamb.
During the episode, he discussed a number of topics including:
Deserving a better fate against Portland
Dealing with adversity throughout the season
Performance of Jonas Brondberg and Tyler Brennan
The importance of acquiring playoff experience
Looking ahead to next season; addressing secondary scoring
Being mentioned in Mark Messier's new book
You can also find this podcast on iTunes, Spotify, Google, Stitcher, and TuneIn.
LISTEN: