The Huble Homestead is getting ready to reopen for the 2022 season.
"We're always excited when we get to reopen in the spring," said Huble Homestead Executive Director Krystal Leason.
"This year we're already out there working hard to get the place ship-shape for opening day."
Leason said that opening day is set for May 22nd.
"Events are back this year, so we're going to start with Spring on the Homestead on the 22nd and 23rd, and then we'll be open everyday all Summer long until September 5th," she said.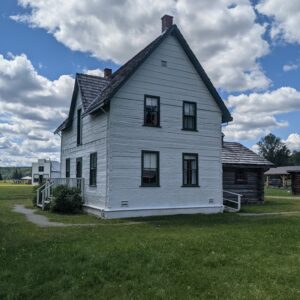 "In 2020 all of our public events were cancelled because of safety reasons. Last year, after restrictions loosened a bit, we were able to have a couple of public events."
According to Leason, the homestead is located at the southern end of the shortest land route between two river systems.
"100 years ago, there were no roads really north of Fort George, so all travel was done on the river," she explained.
"The First Nations people of the area have been using waterways for thousands of years. Once the province started to open up to European settlers and explorers, miners, people like that, there was a lot of traffic on the rivers. Huble Homestead is the farthest North you can go on the Fraser River, so once you get there, you have to essentially find another waterway to continue North."