UNBC has announced who will provide the valedictory address at both of their ceremonies this year.
During Ceremony 1, MacKenzie Bouchard Hooker will provide the address.
Bouchard Hooker is graduating with a Masters of Education, and is soon to be a three-time UNBC grad.
"The first reaction I had was mainly disbelief, even just to be considered as a nominee and to have one of my classmates approach me and ask me if I wanted to be nominated," Bouchard Hooker said.
"To even have been picked for the interview process, I thought it was an honour."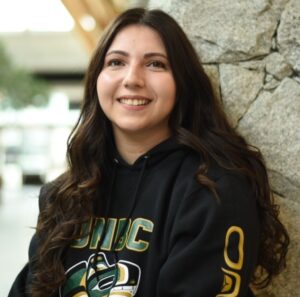 The Harwin Elementary teacher says one of her long-term goals is to become a Vice-Principal in Prince George.
"During the semester, I was working on a project that was involving bringing cultural safety into schools, and how school leaders and principals can foster a sense of cultural safety in their buildings for all students," she said.
For the second Ceremony, Dyra Pridham will give the address.
She is graduating with a Master of Business Administration on May 27th.
"I was extremely happy, and also extremely relieved not having to think about what decision they might make," Pridham said.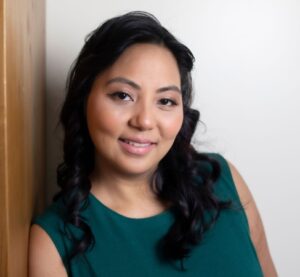 "I was just very honoured to have been picked, I didn't think in a million years that I would ever have the honour of representing that class."
Now that she has her degree, Pridham says she's going to take a bit of a break.
"I have a six-year-old and an eight-year-old daughter at home, and I think my husband would be very happy to hear that I'm going to start being home and not having to work on MBA for a little bit," she said.
"I'm currently the acting business manager for BC Timber Sales, and I will compete for that position as its become available.
Both ceremonies will take on May 27th, with the first in the morning and second in the afternoon.