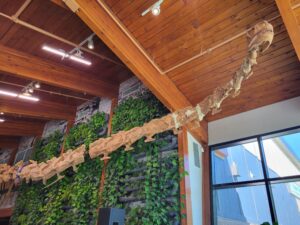 After several delays, The Exploration Place is now looking to open in September.
CEO Tracy Calogheros gave a tour to media, as well as the Minister of International Development Harjit Sajjan, where funding was announced for the organization, and said she was expecting the main portion of construction to wrap up in mid July.
As you pass over the construction tape, and into the main doors, you're greeted with fossils and greenery.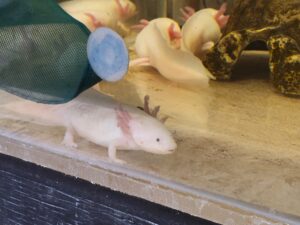 The hydroponics wall sits directly across from you, where you can see fossils hanging from the ceiling, and dinosaurs sitting near the archway.
Just under the greenery of the hydroponics wall sits fish tanks that holds fish, as well as axolotls.
As you walk past the archway you're greeted by a large mammoth fossil, with a fish tank holding sturgeon just off to your left.
Walking up the stairs you're greeted with a familiar Prince George face, as a exhibit dedicated to Mr. PG sits to your right.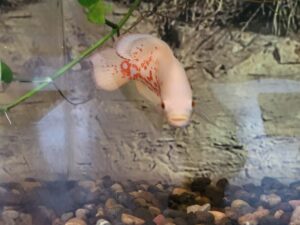 Displays of First Nations history also decorate the upstairs area, as photos and relics show important parts of Canada's past.