The 2022 Cruisin' Classics Show and Shine made it's return to an in-person event this year.
Last year, a parade was held in lieu of the get together because of the pandemic.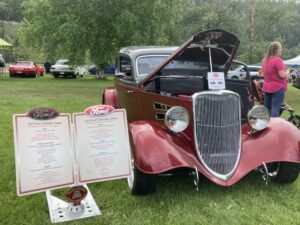 "The Parade is nice because people can enjoy the parade from their homes and sit out on their lawns," said Chris Knight, who displayed his 1934 Ford 5-Window Coupe at the show today (Saturday).
"But the nice thing about the show is people can interact with the owners. There's a lot of vehicle knowledge in Prince George, and people like to find out 'is the car original, who owned it first, how long have you had it, what size the engine is'. You just don't get that in a parade."
Knight says last year's parade was a reasonable replacement for the show, but not anywhere near as effective as a show.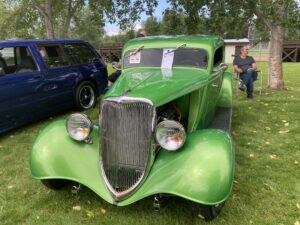 The show was also a time for families to spend together, including the father-son duo of Kevin Ramsay Sr and Jr.
Kevin Sr. was also displaying his 1934 Ford Coupe, and Kevin Jr. was displaying his Chevy Corvette.
The pair shared the sentiment about showing off their cars in-person as Knight.
"This is way better than the cruise, everybody gets to actually take time to look at the cars, instead of driving by them," Kevin Sr. said.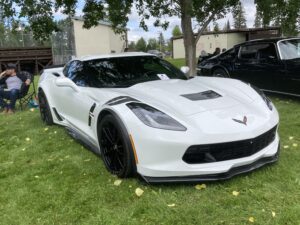 "It's really cool, it's nice to be out and hang out with everybody, and see people cruising around and enjoying it, but it's even better to hang out with my dad," Kevin Jr. said.