Welcome to Hartley's Cat Scan!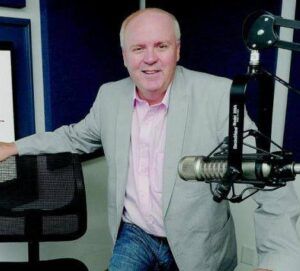 This is a weekly podcast featuring the 'who's who' of the Prince George Cougars.
Hartley's guest this week is the legendary host of Sportstalk and author Dan Russell (Part 2).
During the episode, he discussed a number of topics including:
On being named to the BC Sports Hall of Fame (Class of 2023)
His 11-year-run with the WHL on Shaw TV broadcasts with Bill Wilms; a stint as the voice of Seattle Thunderbirds during the Patrick Marleau era
His rocky relationship with former Vancouver Canucks general manager Brian Burke
Regrets in his career
The end of Sportstalk after a 30-year run
You can also find this podcast on iTunes, Spotify, Google, Stitcher, and TuneIn.
LISTEN: