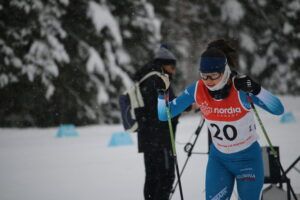 The first of three big competitions to be hosted by the Caledonia Nordic Ski Club is in the books.
The club hosted the Canadian U-23 Selection trials from Wednesday to Saturday, which also brought international competitors to the Northern Capital.
"It's been an amazing week, it just gets better and better everyday," said Ilona Gyapay, Events and Officials Manager at Nordic Canada.
"Snow conditions have really turned out well in our favour, the volunteers are incredible, the organizing committee, probably one of the best setups I've seen. It's fabulous, we don't want to leave."
"These are years in the making, the event itself we we're awarded in May, but we worked to build up our volunteer base, we worked to continually improve our facilities, all along it's a continual process" added Kevin Pettersen Caledonia Nordic Ski Club Director of Competitions and Chair of the Local Organizing Committee.
"When we get events like this, a highly prestigious Canadian selection trials event, and we want to make sure that we're ready for these events."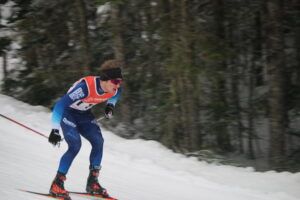 The club will also be hosting the 2024 International Ski Federation (FIS) Para Biathlon World Championships and the 2024 FIS Para Nordic World Cup.
"Our vision is to put Prince George on the world map when it comes to nordic sports," Pettersen added.
"We've had this vision to become a world class facility for hosting nordic events, so we're continually working really hard towards that vision, and attracting more high level competitions, so that we can do more and bring more to our community."
Pettersen said that could include improved snowmaking or paved trails to provide more activities and hold more competitions in the Summer months.
Gyapay added there's always an opportunity for more nordic sports events to come back to Prince George.
"I've raced in Prince George for Canada Winter Games, and Westerns, and now it's great coming back with a jury perspective," she said.
"You get to see a different side of the venue and the organization, so it's always a pleasure to come back."
U-23 Nordiq Canada Selection Trials