The Trinity United Church and Community Arts Council are teaming up to open a (kind-of) new event centre in downtown Prince George.
The former Knox United Church has been renovated into the 285-seat Knox Performance Centre.
"There are several gaps in the city when it comes to performing arts space," said Reverend Bob Fillier of the Trinity United Church.
"What we partially recognized there is a definite need for a mid-size, professionally equipped, accessible space, by accessible not just meaning physically accessible, but also financially accessible."
Fillier added the renovations are about 70 per cent complete.
"It looks like such a different space, it's hard to fully describe it," he said.
"There are many performers who want to be able to come to a place like Prince George," said Community Arts Council Executive Director Eli Klasner.
"Prince George used to welcome organizations like the Canadian Opera Company, the National Ballet of Canada, top performers, and there's been an absence of that over the last few decades."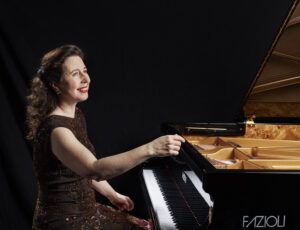 World renowned pianist Angela Hewitt will have the honour of opening the Knox Performance Centre on March 9th.
"Angela is one of the world's most acclaimed concert pianists," Klasner said.
"She's universally recognized as the world's leading performer of music of Bach."
She will also be hold a piano Masterclass the following morning.