Welcome to Hartley's Cat Scan!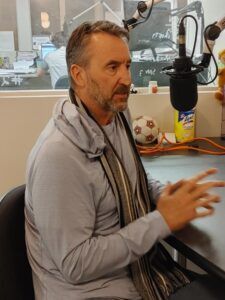 This is a weekly podcast featuring the 'who's who' of the Prince George Cougars.
Hartley's guest this week is longtime NHL coach, Fort Saint James product, and Cougars Assistant Jim Playfair.
During the episode, he discussed a number of topics including:
Relationship with Mark Lamb through Dave Tippett, current role on the Cougars
Famous stick-breaking incident while head coach of the Abbotsford Heat
How his tenure with the Edmonton Oilers ended; Bruce Boudreau's mishandled dismissal with the Vancouver Canucks.
His pro career; how the position of defence has evolved over time
The Cougars' ability to manage their recent schedule and learning how to win
You can also find this podcast on iTunes, Spotify, Google, Stitcher, and TuneIn.
LISTEN: