Even with inflation and higher grocery prices putting a dent in people's budgets, a Northern Health Dietitian believes there are several cost-effective alternatives out there to maintain healthy eating habits.
March is Nutrition Month and Robyn Turner told Vista Radio the health authority defines healthy eating as getting enough nutritious and tasty foods for daily living and wellness.
She adds alternatives like frozen and canned produce often hold the same nutritional value as fresh and raw fruits and vegetables.
"You can also look to some of the more plant-based meat alternative options like beans, black beans, chickpeas, tofu, and lentils. Working with a dietitian can help you learn new recipes or how to make them fit into a lifestyle that you enjoy."
"We all have different foods that are of value to us in our traditions and culture. We like to bring that forward into designing plans of care for those that have chronic diseases that may be impacting their life."
March is Nutrition Month! Follow along as we share stories about how dietitians "unlock the potential of food" throughout the month. Did you know that Northern Health dietitians work to improve the nutrition and health of Northerners in a variety of innovative roles and settings? pic.twitter.com/XysOTQUtPT

— Northern Health (@Northern_Health) March 3, 2023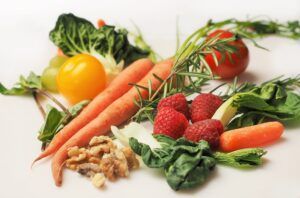 As people age, having the right foods in your diet becomes all the more important. Turner mentioned even the philosophy around eating shifts as you get older.
"When we are younger we need a lot of energy and a variety of foods in larger amounts or you are eating more frequently if you are getting the nourishment you need for growing and development. Perhaps later, we still need that good variety but how it looks and balances on the plate might look differently."
"What is important is what healthy eating is. It doesn't just have to be what we perceive it to be like fresh, raw fruits and vegetables. Healthy eating is really the food that is in your culture and in your traditions. So, it could be working with a dietitian to find different ways to access those nourishing foods for your body."
Turner said dietitians can also assist those who are suffering from chronic conditions and in cases where food is playing a different role.
To learn more about nutrition or how to access a dietitian in or near your community click here.