Updated Story 10:09 AM
No injuries were reported following a pair of structure fires on Tamarack Street.
PG firefighters responded to the call just before 5pm yesterday (Wednesday) and upon arrival they found a fully involved garage with fire extending into the attic of the home and a neighbouring garage.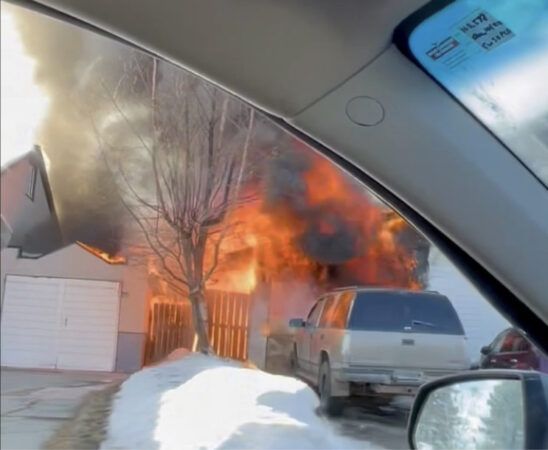 Deputy Chief Clayton Sheen spoke with MyPGNow.com
"The main body of the fire was suppressed and the primary search of both residences were conducted and no occupants were inside. Damage to the homes was estimated at about $200,000 and the cause of the fire is still under investigation."
Fifteen firefighters from three halls responded to the call.
Original Story 5:45 pm
Firefighters, ambulances, and an estimated dozen police officers are on Tamarak street tending to a residential building that is on fire after an explosion just before 5:00 this afternoon (Wednesday).
Multiple bystanders in the neighbourhood took to the street to investigate the blaze, multiple sources told My PG Now they were first brought outside by the sound of an explosion, then they saw a massive plume of black smoke.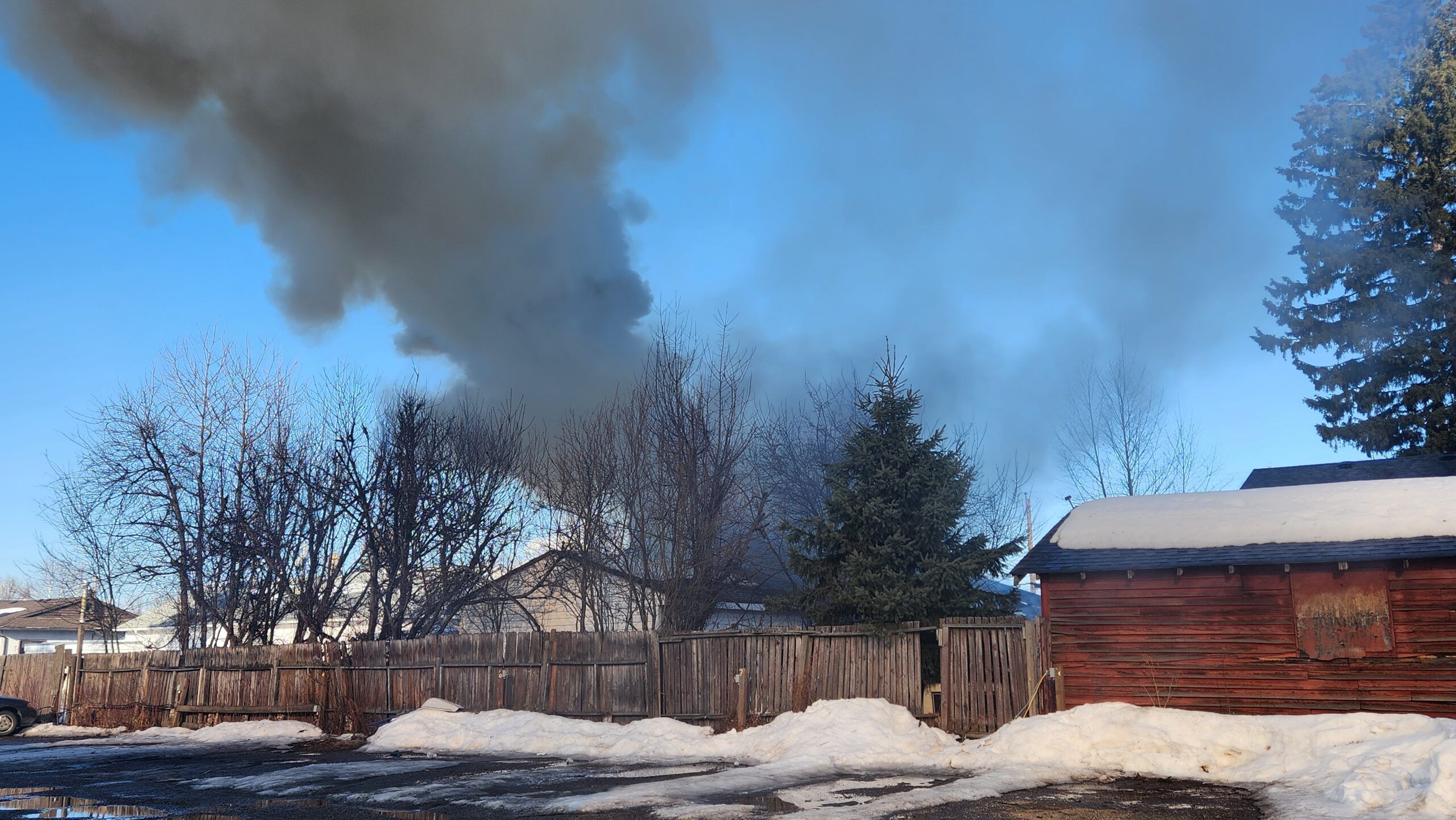 Police officers were taking statements from onlookers.
The smoke was visible all the way from Ospika Boulevard at around 5:20.
With files from Brendan Pawliw