An early morning break, enter and theft is under investigation by the Vanderhoof RCMP.
According to police it happened between 3:00 and 4:30 am yesterday (Tuesday) after a spool of conduit wire and a loose roll of tech cable, with a value of $5000 was taken from a lumber company along Highway 16.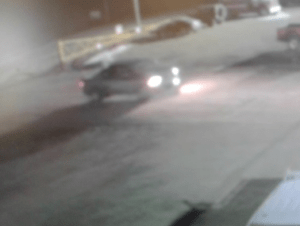 Video surveillance shows three suspects in a black dodge truck leaving the business with the property.
Police say the vehicle appears to have a burnt-out front right fog light and broken left rear tail light.
Anyone with information is asked to contact the Vanderhoof detachment.