After a strong March 2023, building permit values slowed down a bit in the Northern Capital last month.
According to a report that will be presented to Prince George City Council on Wednesday, the city issued 24 building permits worth a total of $6.466 million in April this year.
In the same month last year, the City issued 40 building permits worth a total of over $29 million.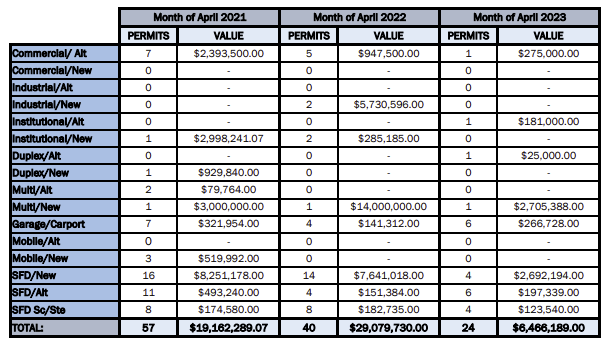 The largest values from last month came from four new single family dwelling permits, worth $2.692 million, while one new multi-family dwelling permit brought in $2.7 million.
So far this year, the city has issued 87 building permits worth over $53 million.
Over half of that revenue has come from eight new industrial building permits worth $28.9 million.
Through April last year, 138 permits were issued for a total value of over $88 million.
However, the city is still on pace for a good, year with more value brought in through April of this year, compared with the same timeframe in 2021, which was previously a record year for building permits in the City.