Even with all the wildfires, tourists are still finding their way to Prince George as the summer season fast approaches.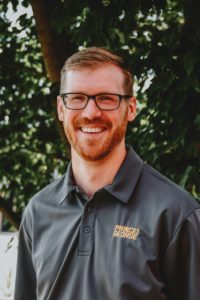 Tourism PG CEO, Colin Carson told Vista Radio at this time, there have not been too many cancellations from travellers, especially those from the United States and Europe.
"Right now in Prince George, we are not seeing too much of a negative effect. People are still coming into Prince George, we are getting a lot of folks in the visitor centre asking about road conditions and highway closures and things of that nature. For the most part, it seems as though they are still taking their trips."
"We are still seeing quite a few long-haul RV travellers they are planning these trips months or years in advance. These wildfires are impacting routes and travel choices but they were likely on the road by the time the fire season started here."
Carson added those from the United States and Europe are still coming to the northern capital, however, even though some of their travel logistics might be altered somewhat due to any highway closures.
"Maybe their plans have been changed. If they were planning on taking the Alaska Highway up and the Stewart Cassiar Highway down or maybe they have changed and will take Highway 37 up to Alaska and then take 97 back down – little things like that as we are seeing some small changes."
Carson believes the local tourism sector "is fully back" in 2023 after seeing a strong resurgence in sporting events last year.
"The World Women's Curling Championship in March of 2022, BC Summer Games and the Canadian Native Fastball Championships. It's those sporting events that really came back in 2022 but in terms of the rest of the tourism market is that it is fully back now."
He adds smaller events like the BCNE and the Fathers Day Show n Shine draw quite a few people from across the region.