Welcome to Hartley's Cat Scan!
This is a weekly podcast featuring the 'who's who' of the Prince George Cougars.
Hartley's guest this week is Cougars head coach and general manager Mark Lamb.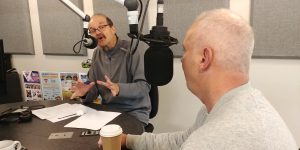 During the episode, he discussed a number of topics including:
Wrap up of East Division road trip
Where the team is at as we hit the quarter-pole of the WHL season
On being one of the best teams in the WHL; the emergence of Josh Ravensbergen.
Mark's early-season surprises
Development of Carter Rigby as a coach
You can also find this podcast on iTunes, Spotify, Google, Stitcher, and TuneIn.
LISTEN: