The BC Representative of Children and Youth is making another call for the province to create and fund a substance abuse treatment program for youth.
In a report released today, the office examined the events that led up to the death of 15 year old Metis youth Nick; who lost his life to a meth addiction.
Deputy Representative Dawn Thomas-Wightman says this case was unique, in that Nick had a stable home life.
"Despite Nick's mother asking for help from her local Ministry office in January of 2015, she was not offered support for the family beyond a conference call with herself, Nick's father and a social worker."
Things got so dire, that following a confrontation with his mother after she took away his cell phone to stop him from acquiring drugs, he threatened her with a knife.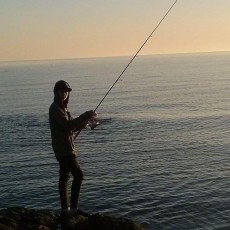 Police gave Nick's family the option to consider pursuing charges.
His mother told investigators, "I just wanted my baby back . . . [Nick's father] and I decided to press charges because [Nick] was young and it would force him to get into a treatment program."
While attending a court ordered, but voluntary, attendance program designed to improve life skills, Nick committed suicide.
"His very capable and loving parents did not manage to find a public treatment program that could help him that didn't also have significant wait list. They were desperate to find him some help, his mother told investigators, 'it was like my boy was disappearing'"
While the Representative's office could not determine conclusively that substance abuse help would have save Nick, they say there was many points on his path where it would have greatly increased his chances of survival.
The report also recommends the province develop a "secure care" system where at risk youth can be held against their will for a short period of time.
Without committing to anything, the province noted that the report's recommendations covers several ministries "we will discuss with our partner ministries to determine how this report might inform further service improvements."