A recent Stats Canada report shows the number of BC jobs went up by 1.1% in 2016, but a closer look shows a different picture in the Cariboo.
Iglika Ivanova with the Canadian Centre for Policy Alternatives says jobs in our region actually dropped 0.8% from last year.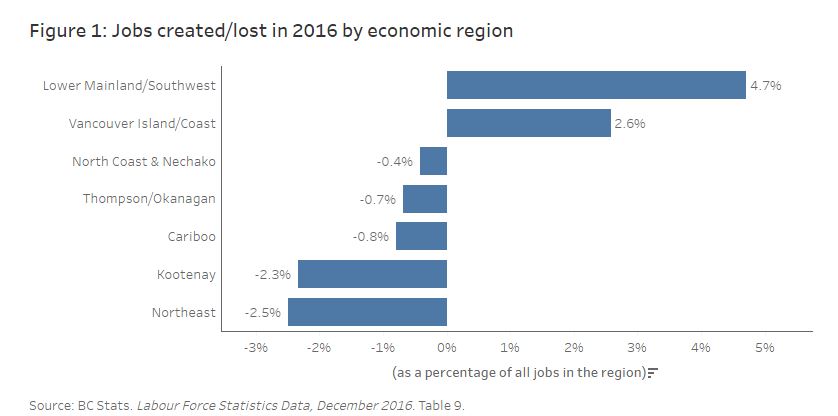 Huge growth in the south offsets these smaller northern numbers, which Ivanova says is mostly due to the housing sector.
"What we're seeing there is jobs in construction, jobs in real estate, in finance, jobs in retail and building services, and they are concentrated where the housing market is concentrated in metro Vancouver and Greater Victoria."
She says the housing sector accounted for 30% of BC's economy in 2015 and expects something similar for 2016.
The north was supposed to rely on its natural resources. Because of this, she says all other BC sections actually have fewer jobs in 2016 than in 2008 during the global recession.
"The Provincial government's Jobs Plan has been putting all its eggs in the same basket – the LNG and resources – and it just has not been effective in creating jobs."
Ultimately, she believes the housing bubble will pop. Those who can afford to buy and build homes will continue to do so, while the average person won't be able to pay the fees. This can lead to homelessness and a drop in housing prices.
She's calling for the government to come up with a new "bold" jobs plan.