The 2017 Premier's BC Natural Resources Forum is taking place next week, with talks centred around transforming the province's future in mining, forestry, agriculture, and tourism industries.
Prince George-Mackenzie MLA Mike Morris will be hosting the 14th annual gathering and says he's looking forward to the opportunity.
"They seem to be getting bigger and more comprehensive every year which is great and we're drawing quite a wide audience for this. So, overall we've got some great people attending."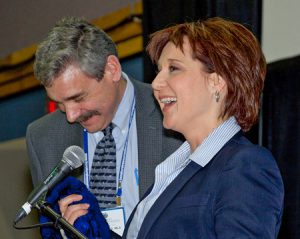 Premier Christy Clark herself will be coming from Victoria to deliver the keynote address with the hopes of reinventing the growth and development of BC resources.
Morris believes she's put together a very diverse sector.
"It's helped us probably maintain the position we have in leading Canada from an economic perspective. The Premier's played a tremendous role in that; it's been part of her vision with LNG and with a number of the other resource sectors here that we work very hard to bring about."
There will also be a Tradeshow, where local exhibitors will be demonstrating their technology, innovations, and services to support their respective industries.
Morris hopes people in attendance will leave feeling the province's resources are in good hands.
"It provides so much to the economy of British Columbia right across the province. So it's a big player in making sure we've got the schools, the highways, the hospitals, and all the other social structures that everybody depends on in our province."
The Forum is sold-out according to Morris; the event takes place January 31st to February 2nd at the Prince George Civic Centre.
Download our 2017 Forum newsletter for special messages, preliminary program, speaker profile & more: https://t.co/D9JNpdII5l… #BCNRF pic.twitter.com/D1qckVdcmK

— BC Natural Resources (@BCNRF) September 26, 2016