The Prince George Symphony Orchestra (PGSO) has a new leading man at the podium for future concerts.
Maestro Michael Hall has been named the new Music Director of the PGSO, conducting with local musicians in the years to come.
.@KyleBalzer talks w/@pgsymphony's new tenure Music Director Michael Hall; excited to get started on creating fresh ideas for #CityOfPG pic.twitter.com/gdTTtUS94E

— My Prince George Now (@mypgnow) March 8, 2017
He says he's looking forward to the challenges ahead and making wonderful music with Prince George.
"I am very excited to start my tenure to really work with the musicians, work with the staff, and work with the board. I want to bring great music to the community; that's what I'm most excited about."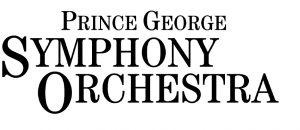 Originally from Toronto says he feels prepared to meet the requirements the PGSO is looking for, given his extensive resume.
"I worked in Winnipeg and then I did some conducting in Toronto and some in Vancouver. So I have worked a little bit in Canada and in the States as well, but this is my first sort of 'big' music directorship."
Hall has also directed music with symphonies in Vancouver, Houston (Texas), and even with the National Orchestra of Costa Rica.
On top of creating and composing music for local residents, he hopes to continue to grow the PGSO's popularity, spending the summer coming up with fresh ideas.
"It comes to so many things, not only with the repertoire that we're going to play, but the educational initiatives that we may want to do. There's some wonderful educational things already in play with the orchestra, so we're going to look at that and hopefully expand a little bit on that too."
Hall arrives in Prince George with his fiancee Jennifer, who'll also play french horn in the orchestra,
He says his first concert will likely come in September, when the PGSO performs their annual Pops in the Park concert.
.@pgsymphony announce Michael Hall as new Music Director; conducted orchestras around world, incl. #Vancouver, #Toronto, & #Florida @mypgnow pic.twitter.com/avWvheYiFm

— Kyle Balzer (@KyleBalzer) March 8, 2017