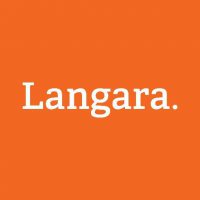 The University of Northern British Columbia is collaborating with a post-secondary school in the Lower Mainland to bring more students to Prince George.
UNBC has signed a formal agreement with Langara College, allowing eligible Vancouver third-year students to move north. These scholars will study one of 10 different Bachelor's programs.
Interim VP Academic and Provost Dan Ryan believes says this is a good opportunity for adventurous students.
"The cost of living in the Lower Mainland is quite high and [students] have a lot of challenges with that," he says, "Many of them will complete their education there, then many of them will probably head back. But a small portion will fall in love with an Prince George and our region, of course, and continue to study here or work and live in the North."
Langara is a pathway university; instructors teach the first two years of a university degree before students venture elsewhere to finish up their studies. Ryan believes these new students will bring new ideas, experiences, and diversity to the campus and the north.
In a prepared statement, Dr. Ian Humphreys, Langara College Provost and Vice President, Academic and Students, says the schools is very pleased to build this relationship with UNBC, "resulting in more opportunities for our students to transfer to one of BC's leading universities."
This program starts in September.