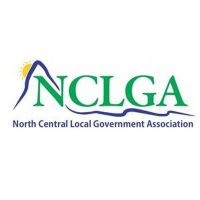 The Regional District of Fraser-Fort George (RDFFG) hopes old logging roads will soon become available for you to drive on.
Members of the RDFFG, as well as municipal and regional governing bodies from across the north, are in Terrace this week for the annual North Central Local Government Association (NCLGA) 2017 AGM & Convention. RDFFG Area "H" Director Dannielle Alan knows that logging company often destroy or block off these backroads once trucks are finished at the site. She's making a presentation on this topic on Thursday, hoping to change this.
"When (these roads) are deactivated, you lose access to recreational opportunities, to hunting opportunities, fishing, trapping. The farmers get upset because they lose access to community pastures."
More than just opening up recreational opportunities, Alan says maintaining these roads could draw tourists to small BC communities.
"We market ourselves as 'Beautiful British Columbia' and 'Supernatural BC,' but we can't access most of it. Many of our provincial parks, especially here in the north central region, are only open five months of the year" she says, "our rural communities are suffering, they really are, and the backcountry is arguably one of our greatest resources that we can use in a variety of ways to enhance community sustainability."
This is a familiar topic for the provincial government. The Union of BC Municipalities (UBCM) acknowledged a similar idea in 2008. The BC government then created a joint committee with the UBCM and released a staff report, Resource Roads and Communities, in 2010. However, Alan says not much has resulted from this document.
Based on the history, Alan is optimistic about her presentation. If the recommendation is endorsed, it would go before the UBCM; if approved there, this idea could make its way to Victoria.