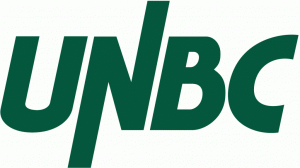 UNBC and the College of New Caledonia (CNC) have officially announced a sexual violence and misconduct policy after eight months of research and community consultation.
This comes after provincial legislature passed Bill 23 – 2016, making it mandatory for all post-secondary institutions to finalize such an act to protect students and create conversation.
Among those involved in the development at UNBC is Trina Johnson, President of the school's Graduate Students' Society.
She says a policy like this is necessary to enforce, but more conversation needs to take place.
"The policy is just one step and it has to be tested so you can make sure that they're the best that you got. It's been indicated to me that will continue to happen; as President, I'm going to ensure that I'm there for that conversation if I hear that needs to be done."
Johnson adds if students don't approve the procedure, the society will step up.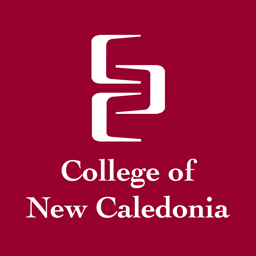 CNC President Henry Reiser agrees that sexual misconduct is never acceptable, no matter where it happens or who it involves.
"This process has reinforced our commitment to providing members of the College of New Caledonia community with a safe, supportive and respectful environment. This committee did an exceptional job of being inclusive of our community with feedback from a wide range of perspectives."
The policies in place are committed to having better response to sexual assault cases, training on how to report violence, and details on how to stay safe.
The societal issue is one that needs to be taken seriously, according to Johnson.
"It won't just be, 'here's the policy' and 'here's the procedures,' but further education as to what is acceptable and unacceptable on campus among graduate students, among undergraduates, and in relationship to faculty members and the great UNBC community. The one thing is that still a concern is that attitudes about assault and victims or survivors versus abusers and assaulters need to be changed in the community."
We have enacted our Sexual Violence and Misconduct Policy and Response Procedures. #UNBC Read more: https://t.co/xC68Y6VNhm

— UNBC (@UNBC) May 18, 2017
On Sunday night, Prince George RCMP responded to an attempted sexual assault involving a female jogger along Foothills Boulevard.
Johnson uses this example of how women are continuing to be victims of the issue.
"It still bothers me that things like this happen. I don't go walking out after dark unless it's close to home or unless I have my cell phone because I'm not allowed. I'm a woman, I don't have the same kind of freedom that I might be able to enjoy if I was somebody else."
Moving forward, she hopes all students in UNBC and CNC will take the matter seriously and be more considerate of others' personal spaces.
.@PG_RCMP are reporting a jogger was attacked while running along Foothills near Ochakwin Sunday night | https://t.co/AWzYbJX9Oa pic.twitter.com/oJexjuXP3u

— My Prince George Now (@mypgnow) May 16, 2017