Prince George has welcomed over 7,000 wildfire evacuees since the fires began last weekend and ravaged much of the Cariboo.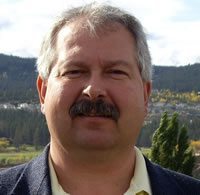 Paul French is one of the people displaced due to the fires.
He is the First Vice President of the United Steelworkers Union Local 1-2017.
French says the experience has been wonderful. "Prince George has been incredible hosts – they must have they must have a thousand volunteers at the college and university bringing in people. You just can't say enough about the hospitality in Prince George with people offering their houses, bringing meals and there are all kinds of stuff going on and they're having that a big rally in the park on Saturday with a whole bunch of events and of course the BBQ, it's just absolutely unbelievable what's what's happening."
French is also lobbying for government support during this time with production at several facilities now halted.
"We've got a disaster here and we've got our five mills down, our mines are in trouble, all the small businesses in town are in trouble. We need help because this doesn't affect just our unionized sites, everybody in Williams Lake is affected.."
He advises anyone whose place of employment is being affected by wildfires to apply for Employment Insurance through Ottawa.
Both mill managers at Tolko and West Fraser will provide $1,000 to each employee for disaster relief