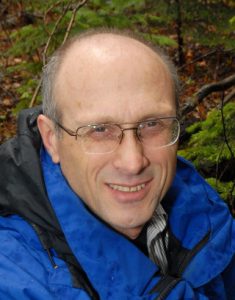 A UNBC Professor fears the wildfires raging across BC will have significant impacts on forestry operators, especially smaller ones focusing on localized areas.
"That includes things like the community forests, First Nation tenures, the woodlot operators, some of those might be completely wiped out," says Professor of the Ecosystem and Science Management program Philip Burton.
"For others, it's a question of what proportion of both their timber that's immediately ready to cut, scheduled for cutting is affected and how much it will affect some of these future timber supplies; the growth we were counting on the next several decades that now has to be replanned and reinvested in."
Tolko stated on July 20th operations at Quest Wood in Quesnel would be curtailed due to a shortage of available fibre.
This year's fire season is already being called the worst in nearly 60 years.
Over 646,000 hectares have been consumed since April 1st, which is more than double the size of the Greater Vancouver area according to BC Wildfire Service Chief Fire Information Officer Kevin Skrepnek.
Burton believes this year's extensive fire season can't be blamed on the mountain pine beetle outbreak
"This is mostly a function of the combination of the overall forest condition in terms of how dense forests are near communities, that's really what stands out this year, but also the prolonged drought that we've been having."
He says most of the evidence from research across North America indicates beetle-killed forests don't necessarily burn more frequently or extensively than those raging through green timber, although there is more severe fire behaviour and burn intensities a decade later following the red-dead stage.
As for recovery, Burton says it has to be taken in the context of the existing age class structure of the forest.
"Most of our natural, old growth forest started from fire and are well adapted to recover, but in fact many of our managed forests, and planted cut blocks from the past have burned as well too so this is a real set back for the forest industry where by the natural recovery processes will have to supplemented by replanting areas that great expense had gone into planting in the first place."
In the natural forests, Burton says serotinous cones of the lapel pine tree will release seeds and do well in the blackened and severely burned forest floors.
Other species such as aspen and birch can also sprout back.
"It's just a matter of time before those areas do become forest again. Most of our grass species are very well adapted to recovering after fire. They hide their vegetative organs underground and unless it's a very hot and severe fire, I think you'll see most of the range areas resprouting with palpable grass species within a month after the fires are out."
"It's the lost hay to be up for the winter-the immediate impact that's probably going to hit the ranchers whereas next year's forage crops are probably unharmed."
– with files from Rebecca Kelli, My Cariboo Now