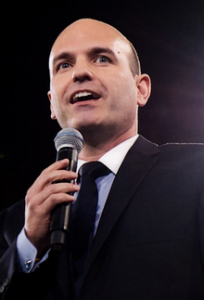 Skeena Bulkley Valley MP Nathan Cullen witnessed some of the Missing and Murdered Indigenous Women and Girls (MMIWG) Hearings in Smithers this week.
Cullen is anxious on what kind of recommendations will come out of the inquiry.
"Some of the families have been coming to me with concerns just wondering if we're getting to it. Is the inquiry hearing what the problems are and are we going to get to some solutions?"
Cullen hopes there will eventually be some action to make things safer here in the north and across the country.
He says that could come in the form of improvements to the justice system, policing and transportation.
Chief Commissioner Marion Buller says their work is being hampered by government bureaucracy and says more money and time would boost their efforts.
Cullen says the inquiry has already spent enough money and should focus on meeting with more families in their communities to hear the issues and make sure those that can't make it to the public hearings are heard.
The national inquiry heard from 27 families and 14 private testimonies during their three days in Smithers.
Buller says they expect to have hearings elsewhere in BC before May next year.
"Also, we have statement takers who are available to reach out to people all across Canada or for people who weren't able to make it out to this hearing," says Buller.
She says it's still too soon to say what type of recommendations will come out of the inquiry.
– with files from Daryl Vandenberg, My Bulkley Lakes Now