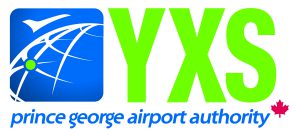 Between October 16th to 20th, and again on October 29th, the Prince George Airport (YXS) will be hosting fire training sessions.
The sessions will take place from 8am to 5pm.
YXS is reminding locals the fires do not threaten the public or surrounding areas.
The fires are held in self-contained training facilities under controlled circumstances and are part of ongoing recurrent fire training certification.
"As part of ongoing fire training and certification, these fires are held in a self-contained training facility under controlled circumstances," explains Robin Smith, Prince George Airport Authority Executive Assistant.
"Dark smoke may be seen in the area of the airport but there is no cause for concern."
Due to past concerns, the public is being notified the fires could produce dark smoke in and around the airport area; however, YXS stresses they are under control.