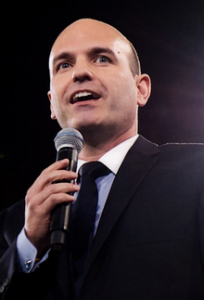 Skeena Bulkley Valley MP Nathan Cullen questioned the Liberals on their small business tax promises in Parliament on Monday.
Cullen, the NDP Deputy Finance Critic, said the Finance Minister Bill Morneau hasn't full filled promises to cut that tax.
"He forgot he owned a luxury villa in France but, hey, what middle class Canadian hasn't. He also forgot to tell us his vast wealth was not, in fact, held in a blind trust. And he only comes forward when he's in a world of trouble."
The Minister of International Trade François-Philippe Champagne said they promised to reduce the small business tax rate to 9 per cent from 11 per cent.
He committed to reaching that in Parliament by 2019.
– with files from Daryl Vandenberg, My Bulkley Lakes Now