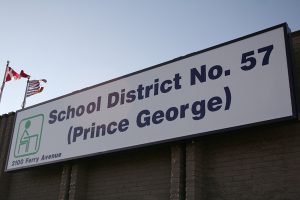 According to a recent study by the City of Vancouver and the Vancouver School Board (SD39), 50 to 70% of students walked to school between 2015 and 2016.
However, new data shows some students are being forced to take public transit to school due to the increasing population.
In the case of School District 57, its Parent Advisory Council (D-PAC) has complained about the increasing number of vehicles cramming the parking lot at drop-off in the morning and pick-up in the afternoon.
SD57 Board Chair Tim Bennett says the district is continuously looking at idea to reduce congestion.
"It's not just our choice neighborhoods that are seeing an increase in traffic, but it's also the neighborhood schools, where we would traditionally see a large number of students walk, we're seeing more and more students getting transported to school in the morning."
Bennett believes the winter weather may also be playing a factor with days getting darker, but traffic flow is consistently heavy in the Fall and Spring seasons.
He adds PG parents nowadays are coming up with interesting solutions.
"There are many 'before school' centres in the community that parents drop off and of course they ensure them that students get to school safely and on time, especially if you look at social media, where you see parents trying to coordinate a carpool system for a group of students."
He explains a current pilot project is taking place with a commuter bus from the CN Centre is transporting Ecole Lac des Bois Elementary students to and from the institution.
Bennett hopes SD57 will be able to address more of these issues in the months ahead.