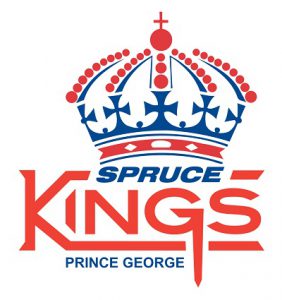 The Prince George Spruce Kings have signed General Manager Mike Hawes to a three-year contract extension, which will expire May 31st, 2021.
Hawes has been team's GM since part way through the 2010-11 season.
The Spruce Kings regular season record under his leadership is 177-165-14-32, with the team qualifying for the playoffs in six of the seven seasons.
Hawes has served in some capacity with the Spruce Kings for the past 13 years.
"It is very important to have consistency in a hockey operation for recruiting players and retaining them. Hockey is a twelve-month-a-year business and Mike has worked hard in the past and continues to put significant effort into building our program," said Team President Rick Turgeon in a news release.
"Having grown up in Prince George I have a lot of pride in the teams from the North and from our community," said Hawes.
"I feel this organization has come a long way in the past decade and has evolved into an organization that is well respected throughout our league and the junior hockey world. I really look forward to continuing that evolution and progression and to continue moving this team forward over the next three seasons."
The Spruce Kings play their next game Thursday, 7PM at the Rolling Mix Concrete Arena (RMCA) when they host the Penticton Vees.