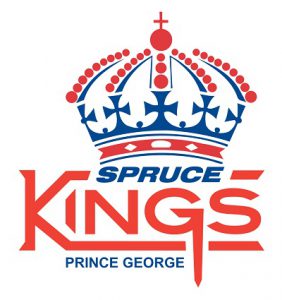 The Prince George Spruce Kings are enjoying one of their best seasons since joining the BCHL over 20 years ago in 1996-97.
The Spruce Kings have never had a team finish in first place in the league, but that may change in 2017-18.
They are in a three-way battle with the Langley Rivermen and the Surrey Eagles for top spot in the Mainland Division.
After Thursday's action, all three teams have 50 points.
Prince George and Langley have 15 games left, while Surrey has 14 remaining.
With on ice success, it's baffling that the team is struggling at the gate.
In fact, they are averaging about 900 fans a game at the Rolling Mix Concrete Arena (RMCA), the lowest total since 2010-11, and more than a 10% decrease from the previous season.
Last night for the Penticton game (which the Vees won 4-1), the announced crowd was just 656.
In each of the last five years, the average has been 999 or higher.
In 2016-17, the Spruce Kings had a record of 25-27-4-2, a far cry from this season's mark of 21-14-4-4, yet last year the average crowd was 1,014.
What happened to the theory if you win, the support will follow?
Taking this a step further, the Spruce Kings are 15-4-1-1 in their own rink, one of the best home records in the BCHL.
They only have seven home games remaining before the post-season.
In addition, the team runs a Friday night promotion where they practically give away their product.
Fans can purchase at Save On Foods, the Friday Family Special of four tickets (including two Adults), four Pepsi and four Popcorn for just $19.72 (regular price $68).
The Spruce Kings announced this week a three-year contract extension for General Manager Mike Hawes, which based on recent results is well deserved.
The team is obviously pleased with the progression of the on ice performance, but what's behind the decline of ticket sales?
Is it lack of marketing?
Is it general fan apathy?
Is it the regular season has lost its appeal since just about every team makes the playoffs?
I am not sure there is one answer, and if the Spruce Kings knew, they would obviously try to address the problem.
There's been plenty of discussion about the Prince George Cougars struggles to attract fans going from an average of 3,626 in 2016-17 to this season's current average of 2,931, a drop of nearly 700 a game.
In the Cougars scenario, the two possible reasons for the decline are …
The new ticket pricing policy that took effect in September (charging by seat selection rather than by age)
The significant tumble in the standings
The Spruce Kings have neither of those concerns, especially since the team has improved immensely from a year ago.
I still believe it is fair to suggest that Prince George still loves its junior hockey, but the numbers indicate not as much this season as prior years.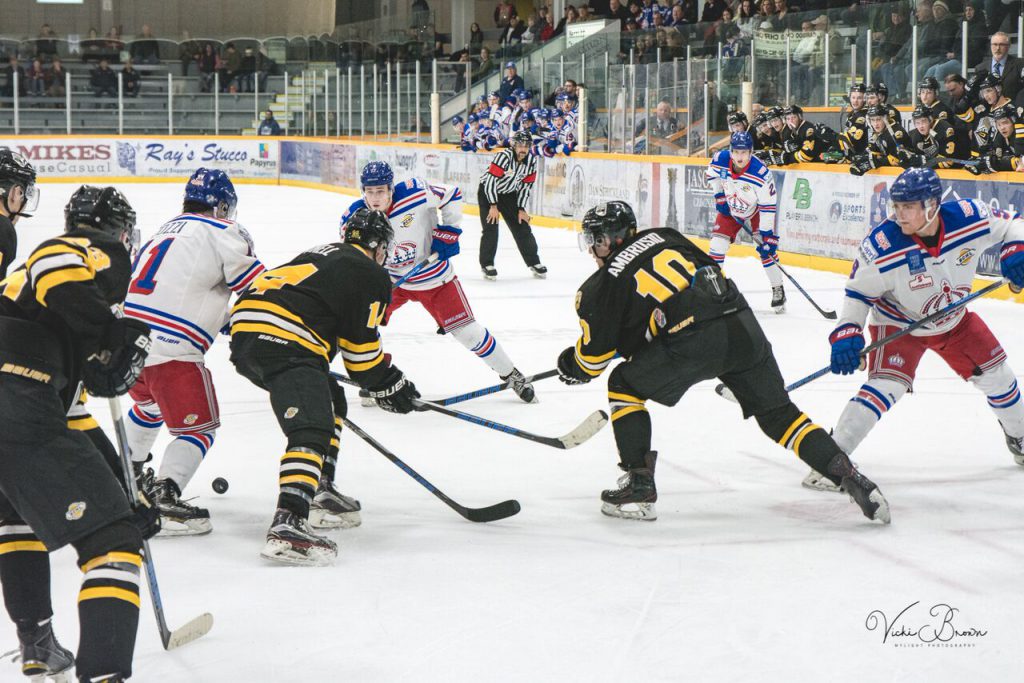 FROM THE QUOTE RACK:
Aaron Rogers is reportedly dating Danica Patrick. The difference between them is at least he has shown he knows how to orchestrate a winning drive."
*Comedy writer Jim Barach of WCHS-TV in Charleston, W.Va., http://jokesbyjim.blogspot.ca/
North Korea and South Korea are considering having a joint women's ice hockey team for the Olympics. Of course, when a North Korean player enters the penalty box, they're never seen again.
*Conan O'Brien of TBS
According to a report, due to global warming, many former winter Olympics sites may not be reliably cold enough to host the games again after 2050. Officials first became suspicious when a figure skater drowned.
*Seth Meyers of Late Night
Cincinnati Bengals fans who hate the Pittsburgh Steelers have been thanking Jacksonville Jaguars QB Blake Bortles by donating to his charity. Imagine how much Bortles can raise from Americans if Jacksonville can knock off Brady and Belichick.
*Comedy writer Janice Hough of Palo Alto, California www.leftcoastsportsbabe.com
A drunken Philadelphia Eagles fan was arrested for punching a police horse. He pleaded he was auditioning  for a Blazing Saddles sequel.
*Comedy writer Tony Chong
A Philadelphia Eagles fan was arrested  for punching a police horse and its rider at a game. The judge asked him if he pleaded guilty, yay or neigh.
*Comedy writer Alex Kaseberg http://thordoggie.blogspot.ca/
IN CASE YOU MISSED IT:
Four-time Tour De France winner Chris Froome is facing a suspension after a failed doping test. Not sure if it's true or just a nasty Froomer.
*Comedy writer RJ Currie www.Sportsdeke.com
——————————————————————————————————————————
Hartley Miller is the sports director and morning news anchor for 94.3 the GOAT.
He also is the 94.3 radio color commentator for P.G. Cougars home games.
His column appears Fridays on myprincegeorgenow.com.
Send along a quote, note, or anecdote to [email protected]
Follow him on Twitter: @Hartley_Miller