For 2018, SD57 is planning on using more of it's surplus to better the education of its students.
In last nights board meeting an amendment was passed to use close to $10 million, earned at the school level or department level, to help with operating cost spanning the school year.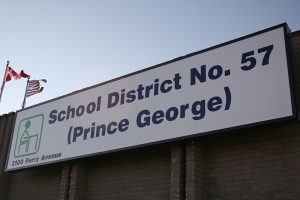 "I think this is a real good news story that the district has a surplus available to do additional things in our school. Although the use of surplus is always a concern, because it's not a sustainable source of revenue." Explained Chairperson Tim Bennett.
How this occurred was SD57 ended last fiscal year with many of the schools and departments with a surplus, and because this happened they have the ability now to do some additional expenditures in the 2018 year.
Although this may benefit education it's it's money that should never be relied on because it may not be there in the future.
Bennett added it's great they are giving the money back to the students rather than using it to cover other operation costs.
The amended annual budget this year is sitting at $170 million.