Frustration continues to loom within the Liberal party of BC over the NDP's balanced budget decision.
Earlier this week, the government announced it would be focusing mainly on child care, Investing $1 billion, which is projected to create a benefit worth $1,250 per month, per child starting September.
They are also going through with their promise on tackling housing affordability with a new speculation tax, raising the current 0.5 assessed value to 2.0 per cent in 2019. On Wednesday, foreign buyers tax increased from 15 to 20 per cent.
The NDP are also forecasting a $219 million surplus that will help to extinguish the ICBC $1.3 billion dollar deficit.
Liberal MLA Mike Morris says where the NDP is putting most of their funding is going to help Northern BC, but also hurt it.
"The overall aspect of funding these huge projects is going to put a burden on the resource sector, within Northern BC and in rural BC, which carries a significant load in contribution to the provincial economy."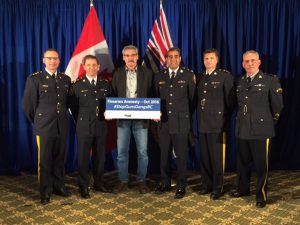 The government is also planning on eliminated MSP premiums and introduce a payroll tax January 1st 2019, which is expected to effect small businesses. This is similar to what is already being used in other provinces like Ontario, Quebec, Manitoba, and Newfoundland.
The new tax will see businesses with a payroll more that $1.5 million to pay a tax of 1.95 per cent, while places between $500,000 and $1.5 million will pay a reduced tax.
Indigenous language received a boost of $50 million something Morris says is key, but funding in that area could have been used for a bigger problem.
"they're spending 50 million dollars on indigenous language preservation, which is think is important, but at the same time the 50 million dollars would have paid for a couple of hundred extra police officers in rural BC and in our First Nations communities to help address the sexual violence and domestic abuse we have in those communities."
He added if the Liberals delivered the budget, they wouldn't have provided increases to a lot of services unless they were certain tax revenue was coming in.