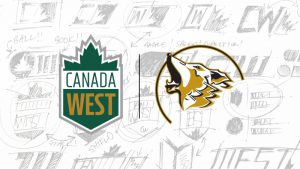 The UNBC Men's Soccer squad has signed another Victoria product for its 2018-19 roster.
Vancouver Island Wave striker Michael Henman has committed to the Timberwolves, who says Head Coach Steve Simonson was a reason why he's decided to move to the Northern capital.
"UNBC has been on my radar for years now. Steve has been my coach since I was a kid and is a huge reason for the player and person I am today. He is undoubtedly the best coach I have ever played under, so going to UNBC was a no-brainer. It's an awesome group of people up there and I can't wait to be a part of it."
The graduate of Reynolds Secondary has played for other elite programs, such as the Victoria Highlanders U-21 team.
Coach Simonson adds Henman's passion for the game will be a major contributor, having already established a friendship with captain Tofa Fakunle.
"Michael is a passionate young man, who never gives anything less than his best. Combine that love for the game with his pace, his physicality, and his understanding of the game, and we are really excited to have him join our program."
Henman will be joining the T-Wolves next month for training camp ahead of the start of the CanadaWest season on August 24th.
Goalkeeper Daniel Zadravec committed to the T-Wolves from the Vancouver Island Wave at the end of May.