A former Prince George resident is singing the praises of the Garage 529 App after his stolen bike was recovered.
Remko Schrik was mountain biking at Otway and registered his bike along with pictures and the serial number.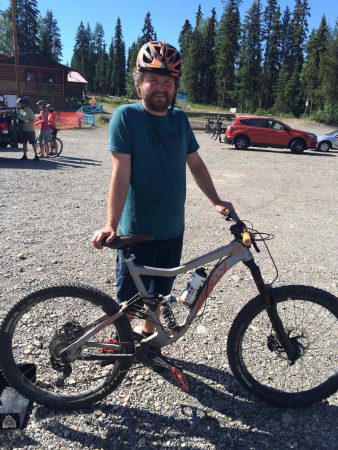 He explains how his bike was stolen and how it was eventually found by police in the Lower Mainland.
"We were in Penticton and the bikes were stolen including the bike rack, they cut the rack right off the back of the vehicle with the chain and everything still attached and about a week ago I was notified by the Vancouver police that they had found my bike."
It was located in the Downtown Eastside neighborhood, and while he's happy to get his bike back, Schrik is unaware of its current condition after not riding it since August.
Schrik says he would not have gotten his bike back without using the app and encourages all bike riders to sign up.
"It's hard to be super-excited yet but I'm happy it was found and that the Garage 529 program works and reunites people with their mountain bikes."
Local police in Prince George has been reminding bike owners non-stop to sign up on the Garage 529 App.
That message will continue to be sent since one of these cases ended on a positive note.
Since the registration program has begun, bicycles have been recovered as far away as Portland, Oregon, and San Francisco, California.