Shop Local this 2020 Holiday Season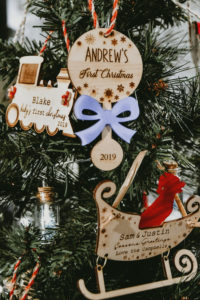 Glowing in the heart of Northern BC, Prince George is the largest city in the upper ⅘ of the province and is a bustling urban centre. To help make your holiday shopping easier, we've put together a quick 2020 guide full of local businesses and artisans you can find across the city.
For those who deserve to be pampered
Create something extra special with a handpicked basket of locally made goodies from Blissful Bubbles, Golden Rays Apothecary, and vendors from The Market Place and the Farmer's Market. Or go with an easy win, and choose from one of Prince George's many luxurious spas across the city. Many spas offer gift wrapping and free goodies this time of year, making it easy to have your gift wrapped and ready within minutes.
For the kids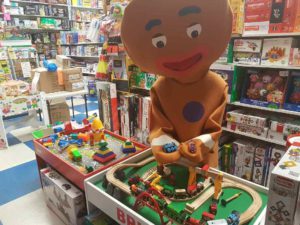 Gingerbread Toys has been around for over a decade and carries a massive selection of toys for all ages. Inside you'll find puzzles, dolls, games, and an assortment of fun crafts and activities. Of course, if you've got older kids on your list, a gift card to Exit PG, a local bowling alley like Black Diamond Bowl & Billiards, Game Quest, or an experience at the new virtual reality game shop Game Changers VR may be your best bet.
If you're wanting to add a little education into the mix, a look into UNBC's Active Minds activity boxes might just be the perfect present.
For the home and decor lover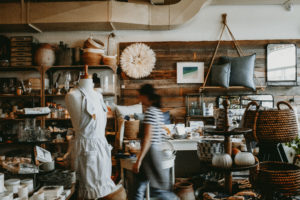 For those that love a beautifully done up home or are looking to give away that perfect statement piece to someone special, a visit to some of Prince George's well-known specialty boutiques is in order. A stop into The Niche, Shhh Home & Gifts (now located downtown), Dandy Lines, and Country Creations will certainly help you find that perfect gift.
Don't forget to pop your head into Books & Company, which carries a selection of home apparel from journals, fuzzy socks, calendars, and more.
For something very Prince George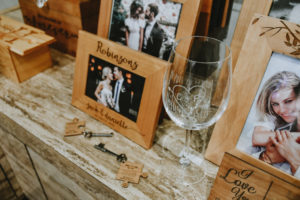 If you're looking for Mr. PG merch, browsing Exploration Place's online store or stopping by the visitor centre at Tourism Prince George is a must. Folks can get their hands on one-of-a-kind postcards, Prince George merchandise, and the ever-popular Mr. PG socks, plushies, and more.
For the busy hobbyist
Those buying for crafters and budding artists rejoice; Prince George has a multitude of options when it comes to getting creative. For those into jewellery making, a trip to Topaz Beads is a must. The space is also neighboured by Watts Art Academy, which offers classes and general art supplies from paints, pencils, and more.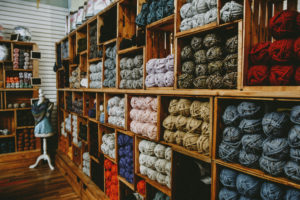 For the knitter in your life, a trip to Darling Deviance or Top Drawer Yarn is in order. If your giftee's interests are more niche, don't forget a look around The Scrapbook Zone or Interior Hobbies.
Not sure what craft they love? A giftcard to the newest hotspot, The Makerie, might just be your golden ticket.
For the foodie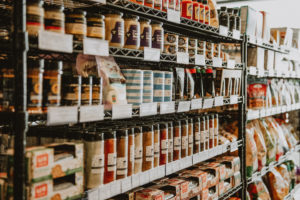 For those who love a good bite, you'll want to head to some of the local deli markets, 4 Oak & Vinegar, or local butcheries for a varied selection of spices, and hard to find items. Birch and Boar make their own hot sauce line and The Jerky Factory carries a large selection of snacks and sweet treats. For those interested in worldly cuisine, a trip into DJ Afro Superstore or Marquee International Food and Gifts would be worth a visit.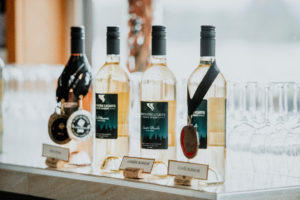 Of course, if your giftee is less of a chef, and more of a connoisseur, some delicious bottled beverages from CrossRoads, Trench, or Northern Lights Estate Winery are guaranteed to be a win.
For the hard to buy for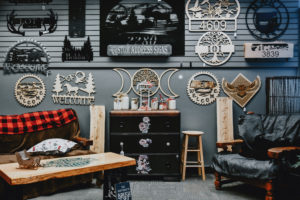 Not everyone is easy to shop for, and for those on your list that you need a little extra help with, a stop into Van Horlicks for something custom is a great option. While in the area, swing by Victory Paint which along with paint supplies, carries some very cool and hard to get items such as handmade axes and knives or hit up Northern Hart Designs for some unique one of a kind wood and metal gifts.
For the coffee fiend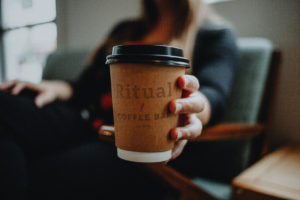 Skip the lines at Starbucks and treat someone special to some locally roasted coffee beans from North Roast or give them a taste of Ritual's brand new line of beans. More of a K-cup fan? Stop by Kup At A Time for a wide selection of coffee pods, flavoured syrups and more. Of course, a gift card to any of the local cafes is always going to be appreciated.
For the local lover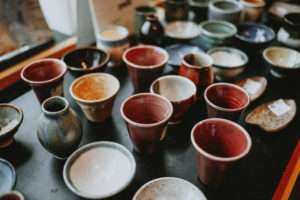 Pick out the best crafts and goodies by the makers and creators that live right here. A wide selection of local product and art can be found at Two Rivers Gallery, Studio 2880, and Angelique's Native Arts. Of course, don't skip over the Farmer's Market, which is packed full of jams, honey, and creations from local bakers, artists, and farmers.
While less local, Studio Fair recently released an online directory of their past market vendors so folks won't have to go without their favourite foodie treats and items until 2021.
Still need help?
Visit the Support PG Open Now Directory, which provides a guide to how businesses and shops across the city are operating and Downtown Prince George has put together a comprehensive downtown shopping guide full of amenities, attractions, and shops.
---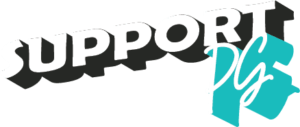 www.supportpg.ca
www.facebook.com/supportpg01
www.instagram.com/support_pg/
---