Having trouble-free, high-speed access via a TELUS Smart Hub technology has allowed Dr. Brenton Loose and his dedicated team (pictured above) to deliver eye care to thousands of British Columbians in rural and remote communities that lack optometry services.
"It's like a game of Tetris." That's how Dr. Brenton Loose describes the annual challenge of loading up his 2007 Chevy Colorado with box after box of delicate optometry equipment.
"Everything fits, but just barely," he says.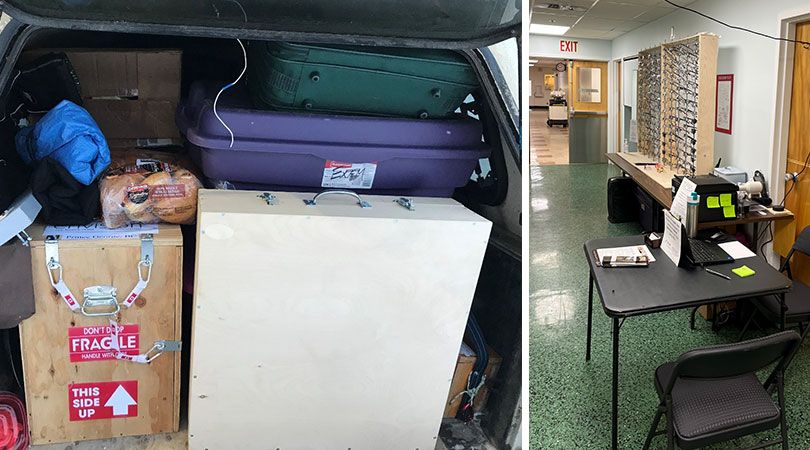 Dr. Loose is an optometrist and partner at Envision Eye Health Clinic in Prince George, B.C., providing services in the city for 24 years. Every year, Dr. Loose dedicates a week of time to bring eye care to people in remote communities who lack access to optometry services.
These visits began in 2015. "We were invited to Valemount and McBride health centres to do remote clinics, because services were limited and people were having to travel elsewhere for optometry help," says Dr. Loose, adding that those who couldn't travel were foregoing eye exams altogether.
Dr. Loose accepted the invitation without hesitation, but he worried a lack of reliable connectivity in rural areas could limit the team's ability to work remotely and provide care to patients.
The team put in a call to TELUS and a Smart Hub was delivered on loan to the Valemount Health Centre the following morning. A Smart Hub is a portable device that uses the world-leading TELUS LTE and 5G network to provide fixed high-speed internet access to users. All users need to do is plug the device into a power socket, place it next to a window, select the Wi-Fi name and enter the password.
"In no time," says Dr. Loose, "we were up and running, and we haven't looked back."
Improving Quality of Life
Dr. Loose has used a TELUS Smart Hub on every trip since.
"The loaning of the Smart Hub has been an integral part of making these trips possible by providing a reliable internet connection to access our programs and data," he says.
Karen Greenfield, an optometric assistant at Envision who accompanied Dr. Loose on the most recent trip to the Robson Valley, says "it's so rewarding. The people are so glad we're there."
Greenfield's colleague, Mikayla Ramsay, echoes this sentiment: "On our most recent trip we saw some patients who had never seen an optometrist before. And every one of them that I interacted with said over and over how happy they were that we had travelled to them. I could see how much we're needed in rural areas."
Inadequate access to high-speed internet continues to create unacceptable disparities across the country.
To address this need, TELUS has partnered with government-funding bodies to help meet the Government of B.C.'s target to connect underserved households by 2027. Whether it's Smart Hubs or, eventually, a larger network buildout, connectivity helps people in remote communities access health care more easily.
Over the last eight years of delivering remote care, Dr. Loose can cite a number of memorable cases that have made an impact, from providing glasses to two young children who weren't functioning well at school because they couldn't see the chalkboard, to identifying undiagnosed type 2 diabetes in patients in need of treatment.
When Dr. Loose thinks about why the team provides these clinics, the answer is easy.
"It's the people," he says, "and the satisfaction of bringing our services to those who need them."
---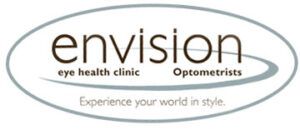 Website: www.envisioneyehealthclinic.com
Facebook: www.facebook.com/envisioneyeclinic/


Website: www.telus.com
Facebook: www.facebook.com/telus/
---